Cat's Pride Scoopable Fragrance Free
Flushable clumping litter instantly absorbs odors without any added perfumes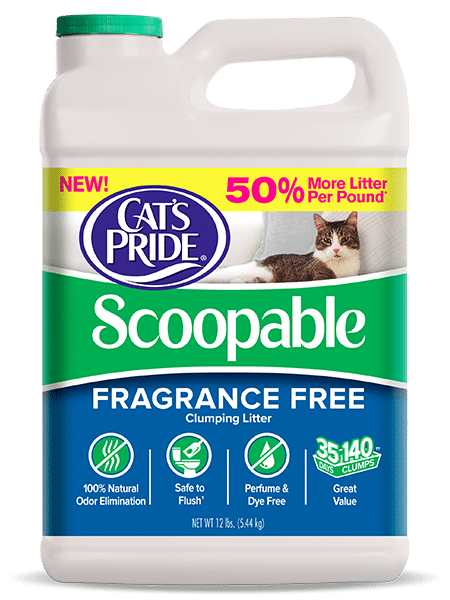 Cat's Pride Scoopable Fragrance Free is a flushable* clumping cat litter that instantly absorbs odors without any added perfumes. And it's up to 50% lighter!†
*Flushability has been tested using standard residential piping. For best results, scoop on a daily basis and flush no more than 2 clumps at a time. Septic tank system disposal was not tested and is not recommended.
Consult with relevant municipal authorities on flushing restrictions. For example, the State of California encourages putting cat feces in trash, and discourages flushing feces in toilets or disposal in drains.
†See product for details.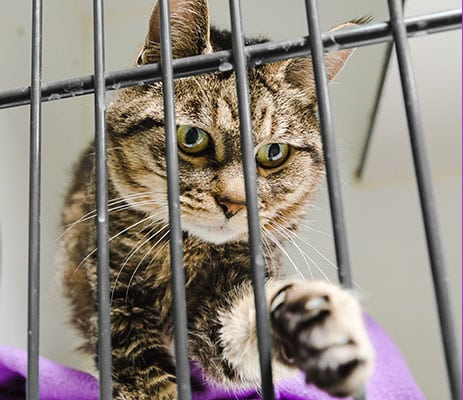 You buy a jug.
We donate a pound.
Click below to learn more about our Litter for Good program.
Join the
Cat's Pride Club.
Members get exclusive access to coupons and offers, and can help give back to local shelters.