Looking for ways to support your local animal shelters beyond volunteering and fostering? Cat's Pride has partnered with kitten rescuer, humane educator and New York Times bestselling author Hannah Shaw, the go-to "Kitten Lady," to share tips on how you can show cats you care right from the comfort of your couch.
In addition to these tips, you can always help animals in need through the Cat's Pride Litter for Good program. Join the Cat's Pride Club here and nominate your local shelter to receive litter donations.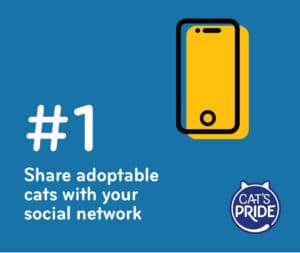 Take a few minutes to look up the local animal shelters and cat rescue groups in your area. Follow the organizations on social media, and when you see them posting about an adoptable cat, click "share!" You'll make a big difference by boosting visibility among your network of friends and family!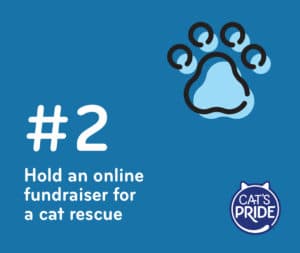 Have a birthday coming up? Celebrating a special day? Ask your friends to chip in for your favorite local cat rescue! There's no occasion too big or too small to turn into a fundraising opportunity, and social media tools make it easy for anyone to add a "donate" button for a nonprofit of their choice. You can even sweeten the deal by offering a fun incentive for people who donate, like a silly drawing, or even a special haiku written just for their cat!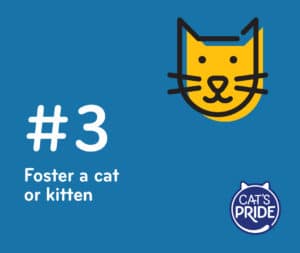 If you'd like to help shelter cats but you aren't able to adopt, consider giving fostering a try! You can provide a temporary home to a litter of kittens, a mama and her babies, or even an adult cat who just needs a safe space to be for a few weeks. Fostering is a short-term commitment with a long-term impact, and it's something anyone can learn to do. Reach out to your local shelters and rescues and ask how to get started!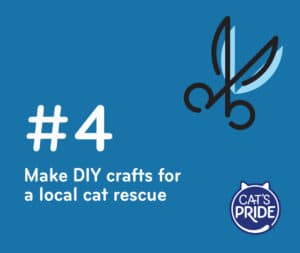 Crafters, unite! Did you know that shelters and rescues often need supplies that can be handmade? You can get creative and make items like baby blankets, crocheted cat beds, DIY cat toys, and even winter shelters for community cats. Ask your local organizations what kinds of items they'd like to have and start getting crafty!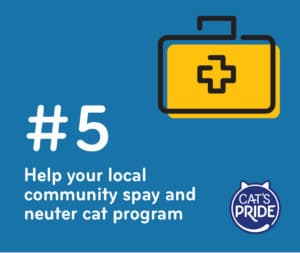 Have you ever seen community cats roaming in your neighborhood? Do your part by making sure they're spayed and neutered! The majority of kittens entering shelters are born outdoors, so it's up to members of the community to help stop the cycle. Contact your local community cat program and ask how you can help!